Tired enough to control your softsynths with mouse?
Always desired to have the definitive MIDI controller for your virtual synths and sample libraries but actually don't have or find one to be happy with... that is complete but compact in size, with a synth look but without spending big money?
Something on which you just need a look to read where you have put that parameter or keyswitch you need to play without having to remember under which pot/slider is hiding? 
I was myself, so I decided to create it by myself (you can see in the photos how prototypes came out), and while doing it I thought that others too could have appreciated it.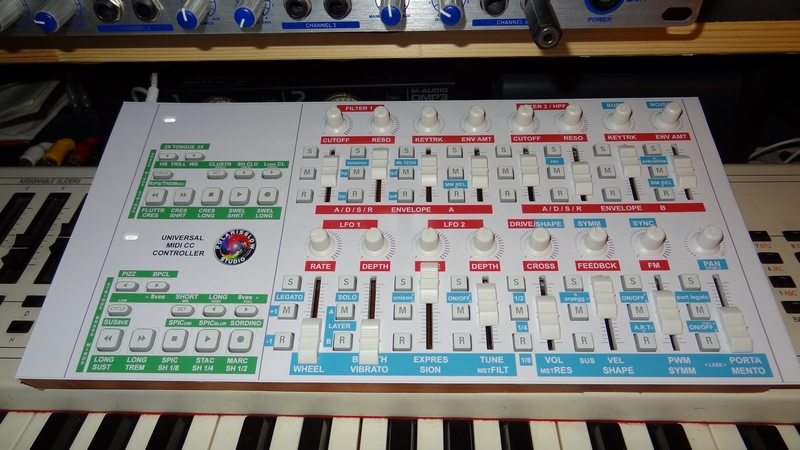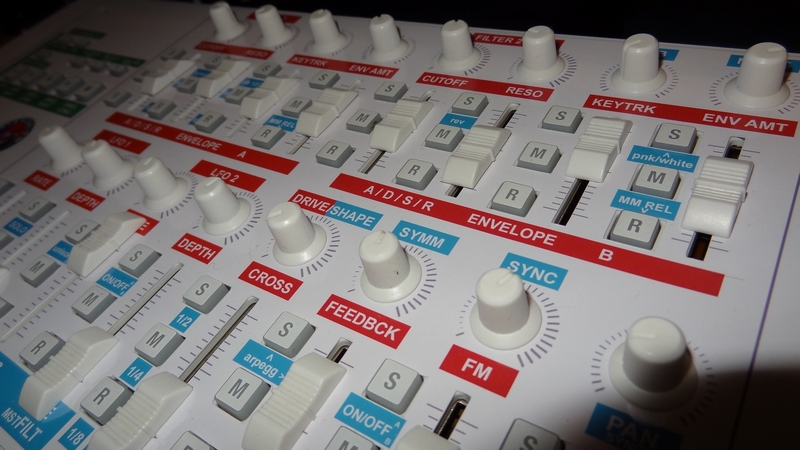 So here it is a printable overlay sheet and box for building your custom "Universal Midi CC Controller" based onto coupling Korg nanoKontrol2 units. 
Various colours: white, grey, light grey, dark grey, black, red, blue, yellow, orange, green.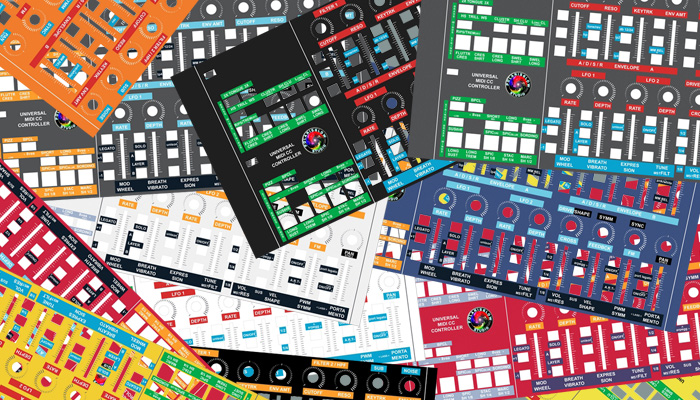 Files formats: JPG
Included are images for two different box shapes (one or two holes for connection cables) with different looks: all white, all wooden or a mix in between the two. So you can build a case like those you see in the photos.
Of course you need to own two Korg nanoKontrol 2 units to put inside the card box and if you get a couple of L/90° mini USB type B adaptors you can use the one hole box and make cables run together on the back (see photos).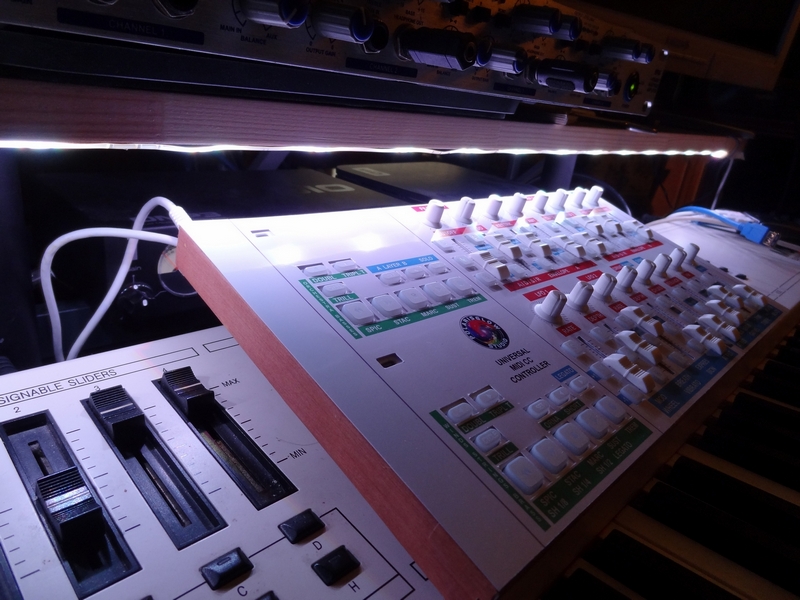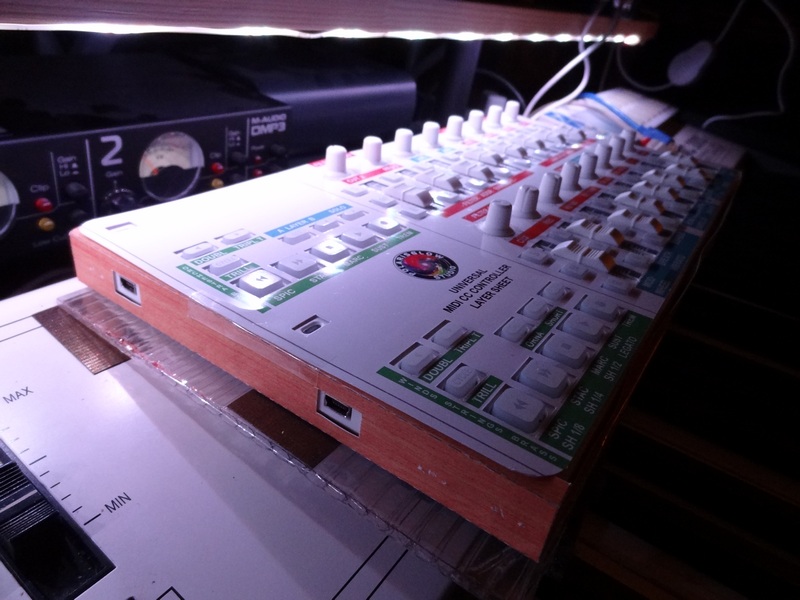 Use glossy paper type to obtain the best print results (and good thickness) for the panel overlay: you will need A3 format and cut a 210,0 x 421,0 mm sheet from that if you have an A4 format printer.

Also included are files with preconfigured MIDI CCs assignation for Korg nano series editor software and Omnisphere MIDI Learn configuration, but of course you can make your own assignments.

The layout parameters were chosen to be used especially with Diva, Omnisphere, Saurus, OP-X PRO 2, Sylenth 1, Hive, Cinesamples libraries, Albion One, Metropolis Ark 1, LASS... 

I added a PDF manual with full infos and instructions on how to use the chosen parameters. 

In exchange I ask just a small sum for all the effort and time I've spent to project and design these overlay sheets and boxes.