About
Andrea Priora
"I love to think creative and be creative in many things... artistic passion has always flows inside me: IT'S IN MY DNA... and I don't want to give up."
Making electronic music since start of '90s (during the years of university studies), Andrea is a keyboard player from the italian big city of Milano, composer and producer of melodic and emotive "mind voyaging" soundscapes, covering various genres from Electronica, Chill Out, Ambient and New Age - Space Music to Trance and Hybrid Orchestral Soundtracks.

His distinctive sound and touch pools influences from big names of electronic music, film and games composers (for example Jean Michel Jarre, Vangelis, Enigma, Mike Oldfield, Robert Miles, Ferry Corsten, Giuseppe Ottaviani, Hans Zimmer and Steve Jablonsky, James Newton Howard, Joseph Trapanese, Inon Zur, Sam Hulick), merging orchestral sounds with the electronic and acoustic.


However during his adolescence in the 80's he listened a lot to various music genres: rock, new wave, electronica, new age, space music, heavy metal, orchestral classical and movie soundtracks.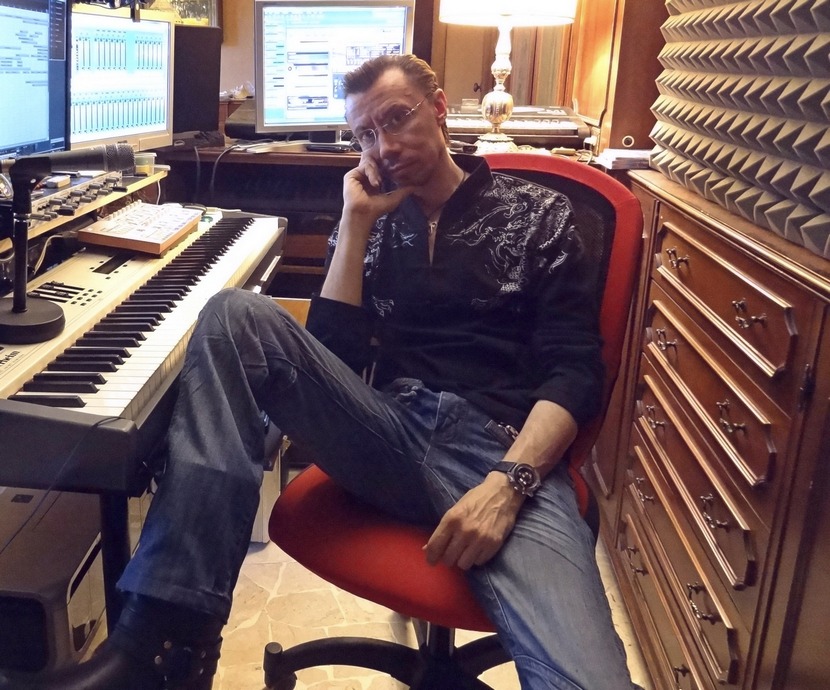 Even if he started playing keys very late, with 9 albums released (the first five during MP3.com golden era) he has been quite productive in the distant past before heavy health problems (mostly with tendons and neuropathies) happened and made him slow down with life and music producing. However not giving up and reinventing his sounds, 3 different album projects are in process.